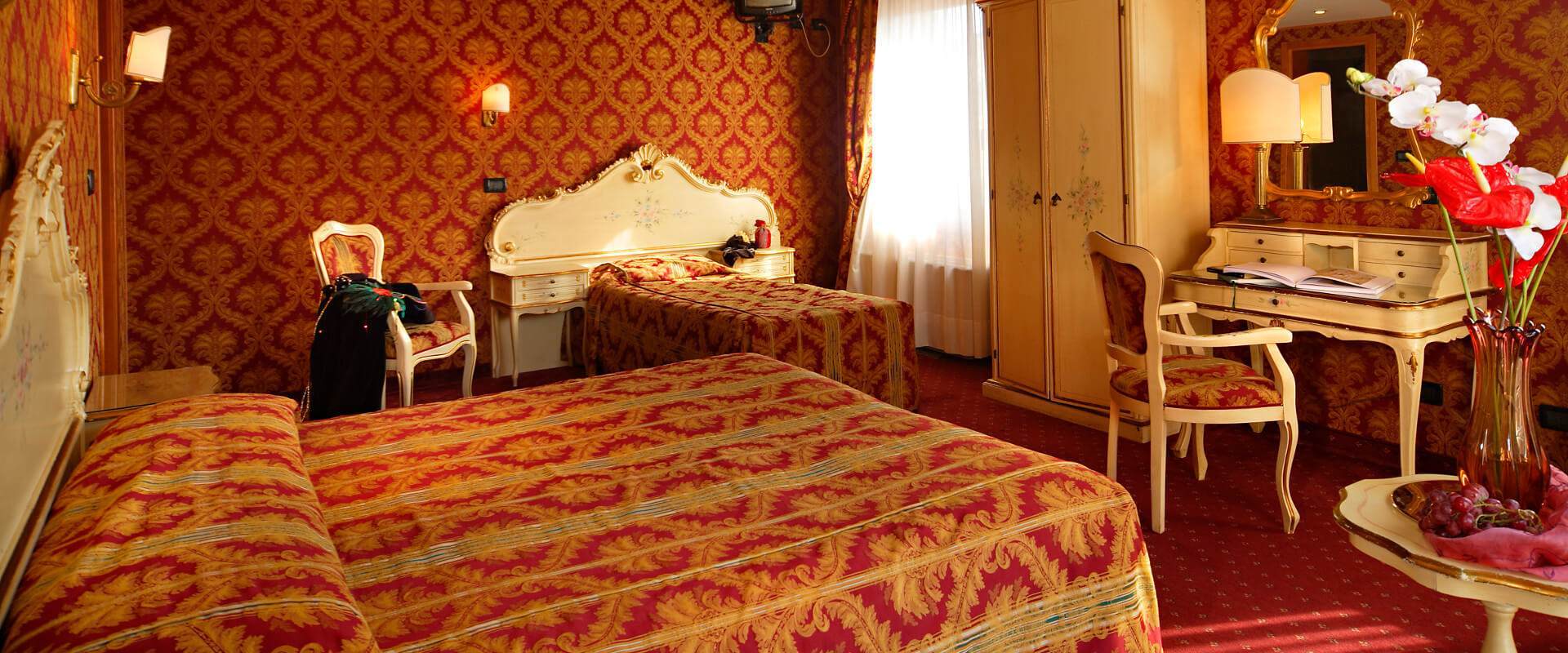 The Hotel Gorizia "A La Valigia" has 44 elegant rooms, mostly furnished in Venetian style and with attention to every detail.
In some of these, it is possible to eat breakfast comfortably seated on the terrace, admiring the bell tower of San Marco and enjoying a truly special atmosphere.
This hotel in the historic center, with easy access for the disabled, has every convenience: air conditioning, Satellite TV, internet, refrigerator bar, telephone and safe.
Recently renovated, the rooms are offered as single, double, triple and quadruple. The modern and functional bathrooms have a shower or tub and hairdryers.
Our rooms
Single 
Double/Twin
Triple
Quadruple
Quick info
Check-in: after 2:00 p.m.
Check-out: by 11 a.m.
Breakfast: from 7.30 to 10.30 a.m.
Comfort
Accessibility for the disabled
Air conditioning
WiFi Free
Telephone
Satellite TV
Refrigerator bar
Safe
Desk